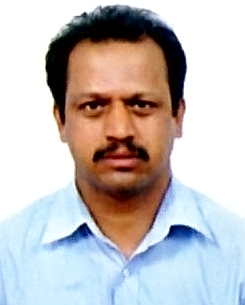 K.Mohan Kumar. B.Com, F.C.A.
Has passed out in the year 1996 & ACA – 1997 & FCA – 2003 and has been partner in the firm since November, 2000.
He practices in the field of direct & indirect taxes and has good hands on experience in preparing project reports.
Chandrasekhar Kutty. B.Com, F.C.A.
Has passed out in the year 1999 & has been partner in the firm since November, 2000. Has completed Certification on Service Tax, Certificate Course on GST. Completed one year as Deputy Convenor & one year as Convenor in Hosur CPE Study Circle of SIRC of ICAI and was president of Krishnagiri District Chartered Accountants Association for two years. He is an active speaker on GST in various forums & has conducted many training on GST.
He was also actively involved in Round table India and is a present member of Ysmen Club of India and 41ers Club of India.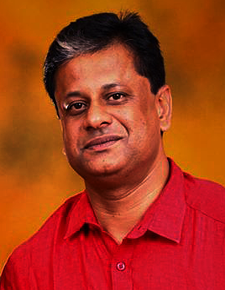 CA Venkatesvaran Pandiyan. B.Com, ACA, ACMA, Registered Valuer
Venkatesvaran @ Venky, Qualified Cost & Works Accountant (CMA) in 1997, Chartered Accountant (CA) in 1998, Certified Information System Auditor (CISA) 2005, Passed Registered Valuer in 2018. 
Completed Certificate course in GST from ICAI, Certified Derivatives, Capital Market, Debt market from NISM, Certified IT CMF.
He has been practicing since 2018. Prior to practice, he has spent 20 years at various MNCs specializing in the area of Business Analysis, Project Management, Quality Assurance in the space of Banking Technology and ERP.
He is President of Krishnagiri District Chartered Accountants Association (2019-21).
He is a passionate teacher and a visiting faculty  at ICAI, ICMAI, colleges and also a  corporate trainer.
Venky specializes in Corporate Law, Valuation &  Systems Audit.
OUR TEAM STRENGTH
The 35-member team (apart from partners) is grouped under domain specific managers. Manager review the jobs done by their team and guide them when required. Trainings to all (including partners)in the form of presentations, quizzes & workshops on all Saturdays is the key for our professional excellence& success. We strongly believe in value based, ethical practice. Focused on technology & providing the best professional services to our clients.